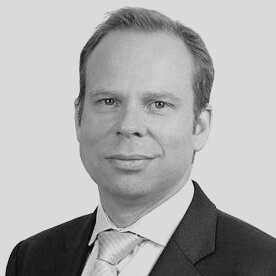 Richard McDonald - Director
Identiom ensures high-net-worth individuals (HNWI) and family offices are protected to the highest degree possible. Our exclusive and confidential IT management service allows you to make informed choices with long-term benefits.
We will guide and protect you from the initial design and implementation of your IT systems to the ongoing management and monitoring. Identiom offers the highest level of technology consultancy and management services available.
Our Beginnings
Richard McDonald formed Identiom after he sold his previous successful business. That business was started in 2002 by Richard with one client. The company grew through recommendation, referral and consistently loyal staff.
On reflection, Richard became convinced that the size and scale of a business did not mean that clients would receive the level of service required. Hence Identiom was born, focusing on keeping the firm small enough to offer hands-on care, guidance and support to a limited client family.
Trust & Discretion At Our Core
Demonstrated trust and discretion are at the core of our company values. This is why you can be confident that your interests will be looked after.
We always provide advice that is impartial and in your best interests. Ensuring that we understand your needs allows provide a personalised, responsive, holistic and integrated service.
Qualified & Experienced
All Identiom staff hold the same work ethic with demonstrated long term trustworthiness and discretion. Our team is experienced in dealing with the issues particular to HNWI clients and their Family Offices.
Unique & Boutique
Identiom stands out due to the cohesion of our operational and process controls. From original design to the ongoing management and monitoring of your IT, security is at the core of every design and support decision we make.
The cohesiveness of our cybersecurity and IT systems have stood the test of time. As an outsourced IT department, we go above and beyond the call of duty guaranteeing that you, the client are our constant focus.
Lasting Relationships
Some of our clients have been with us for nearly 20 years. This demonstrates the level of commitment and trust we build with our clients.
We thrive on these intimate relationships that allow us to work with you in a uniquely personal way and ensures that we provide you with an outstanding service that is second to none.
Essential Services
Whether it's IT management, cybersecurity, office fit-outs or technology consultancy, Identiom is highly regarded. Our clients refer to our services as 'essential and unique'.
In this age of constant online threats and attacks, it is imperative that your home and family office is protected and managed well. Call us today to discuss whether we can work together to ensure your family, assets and businesses are safe and secure.